Kuwait City, 27th August, 2020:
Residence and visit visas extended for three months ( From 1st September To 30th November) .
---
Visa and Residency extended till 30th November, 2020, iiQ8
Expats who are currently in Kuwait only will get residence Visa extension for 3 months –
Extend expired residency & visit visas for 3 months starting from September 1 to November 30 for those currently inside Kuwait.
MOI urged sponsors to renew their employees' visas during this period by MOI website or visiting Residency Affairs in the governorates before November 30, 2020.
اعتباراً من 2020/9/1 ⠀ الإعلام الأمني: وزير الداخلية يصدر قراراً بتمديد الإقامات والزيارات التي ستنتهي نهاية أغسطس الجاري لمدة 3 أشهر أخرى
As of 01/09/2020 ⠀ Security media: The Minister of Interior issues a decision to extend the residencies and visits, which will end at the end of this August, for a further period of 3 months.
---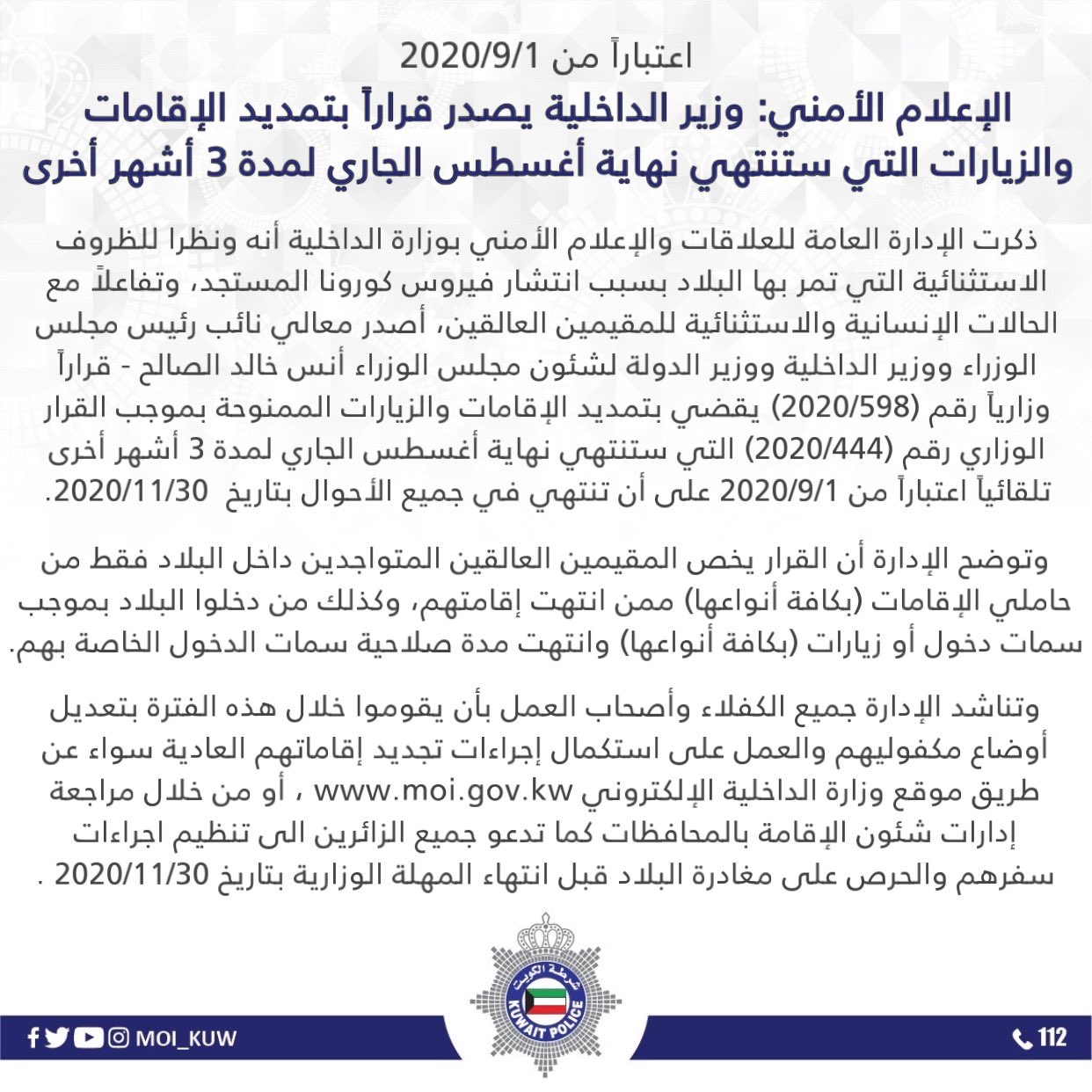 ---
PACI online appointment, Civil ID appointment
Mobile Civil ID – Digital Civil ID
MOH – Online Appointment
MOI, Ministry of Interior Book Appointment, iiQ8, Online appointment booking MOI
MEW, Book Appointment Ministry of Electricity & Water, iiQ8, Online appointment booking MEW