Kuwait City, 15th January 2021:
New System for renewal of work permit for expats, JobsinQ8
Renewal Of Work Permit For Expats, New System Launched By PAM
The new 'Ashal' platform launched the first set of services, coinciding with the launching of the electronic forms portal with its own first set of services in the new system for automating the Public Authority for Manpower (PAM), reports Al-Anba daily. In a press statement, PAM enumerated the services available now on the platform as follows:
■ Renewal of work permit for expatriate workers
■ Accreditation of academic qualifications
■ Registration of the phone number of the authorized signatory
■ Registration of owned vehicles
■ Registration of a new user
Meanwhile, the first set of services on the electronic forms portal include responding to inquiries about the file number. This can be accessed through the list of electronic services on the official website of the authority www.manpower.gov.kw
Source – Arab Times
---
Renewal of work permit for university qualifications for expatriate workers.
تجديد إذن العمل للمؤهلات الجامعية من العمالة الوافدة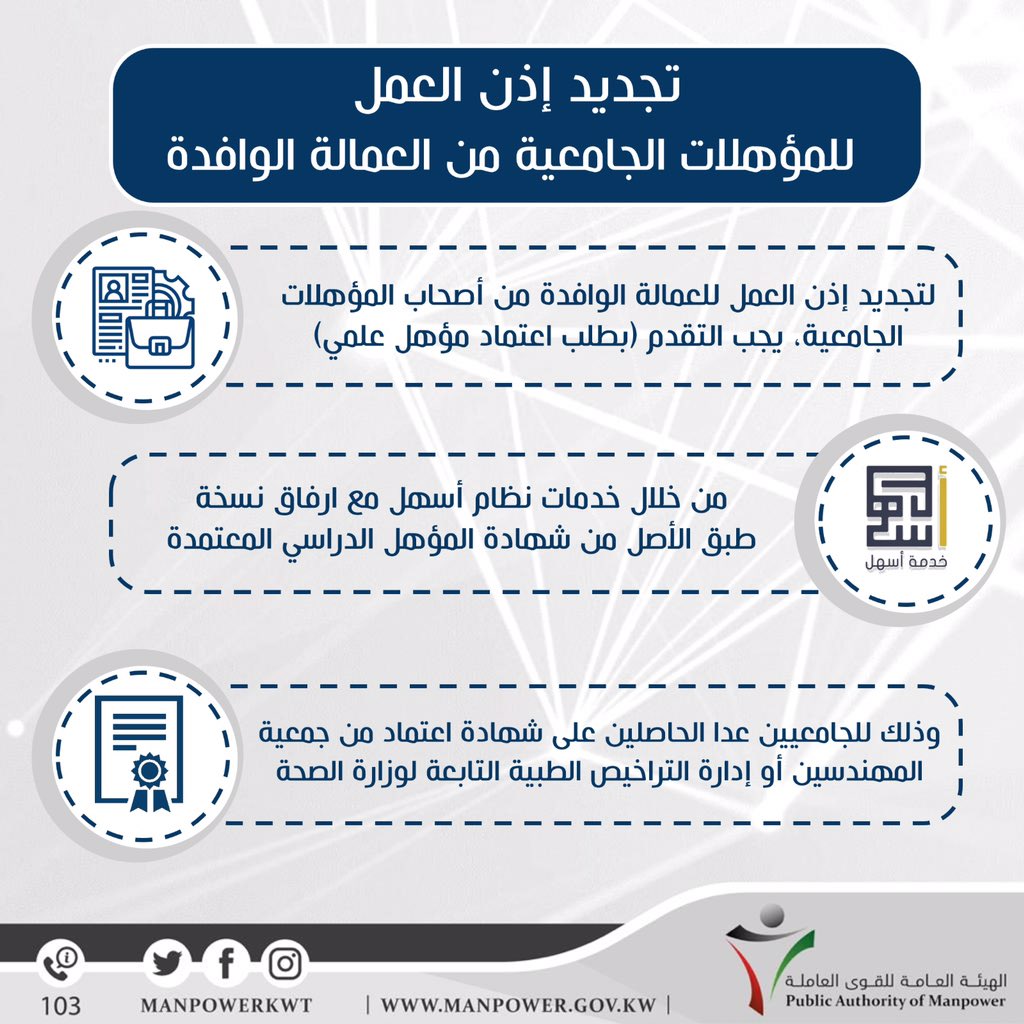 ---
JobsinQ8 News