Kuwait City, 12th August 2022:
Ministry of Health closes Vaccination Center in Mishref, Kuwait
After nearly one and half year of service in vaccinating the public, the Ministry of Health closed the Kuwait Vaccination Center in Mishref. .
The hall number five at Mishref Exhibition ground will be remembered by history as a turning point during vaccinating a large population of Kuwaiti citizen and residents.
The Head of Nursing at the Kuwait Vaccination Center Matroun Najat Al-Rajaib praised the efforts of all the of the center.
With the closure of the Kuwait COVID-19 Vaccination Center, the Ministry of Health launched the vaccination service against COVID-19 in 16 health centers.
The service at these centers will be provided from Sunday to Thursday every week from 3:00 PM to 8:00 PM.
4th Booster Vaccination starting from 10th August 2022, MoH Kuwait
---
في ضوء تحسن مؤشرات الوضع الوبائي، تم إغلاق مركز الكويت لتطعيم
#كوفيد_19
في أرض المعارض، وذلك بعد أداء رسالته على النحو الأمثل، مع استمرار تقديم خدمة تطعيم كوفيد-19 من خلال 16 مركز صحي، مثمنين جهود العاملين في مركز الكويت للتطعيم، خلال مرحلة دقيقة من المواجهة الوطنية للوباء.
In light of the improvement in the epidemiological situation indicators, the Kuwait Center for Vaccination #كوفيد_19 was closed in the exhibition grounds, after performing its mission optimally, while continuing to provide the Covid-19 vaccination service through 16 health centers, appreciating the efforts of the employees of the Kuwait Vaccination Center, during A delicate stage of the national epidemic response.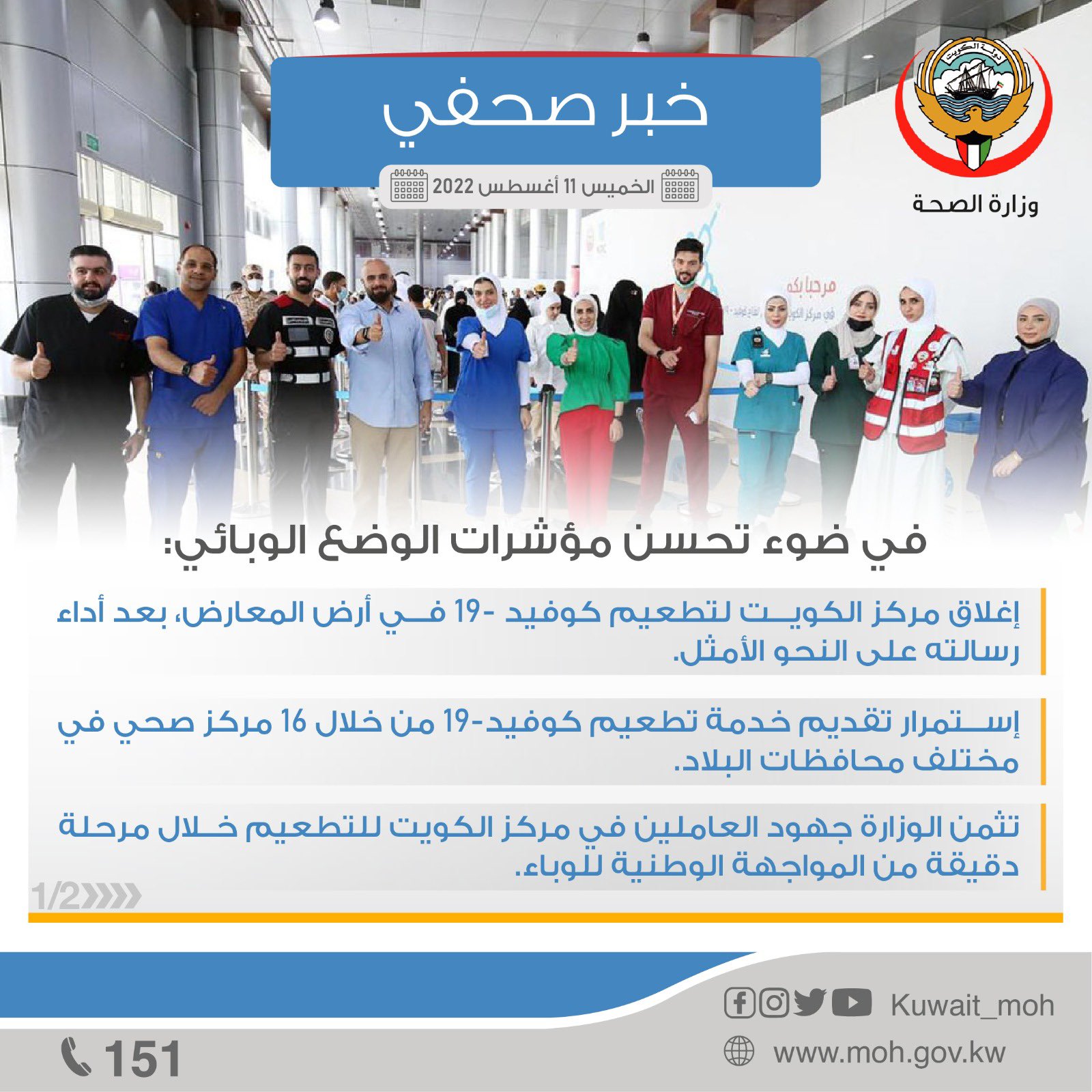 How to Fold National Flag?, Indian Flag Folding to Store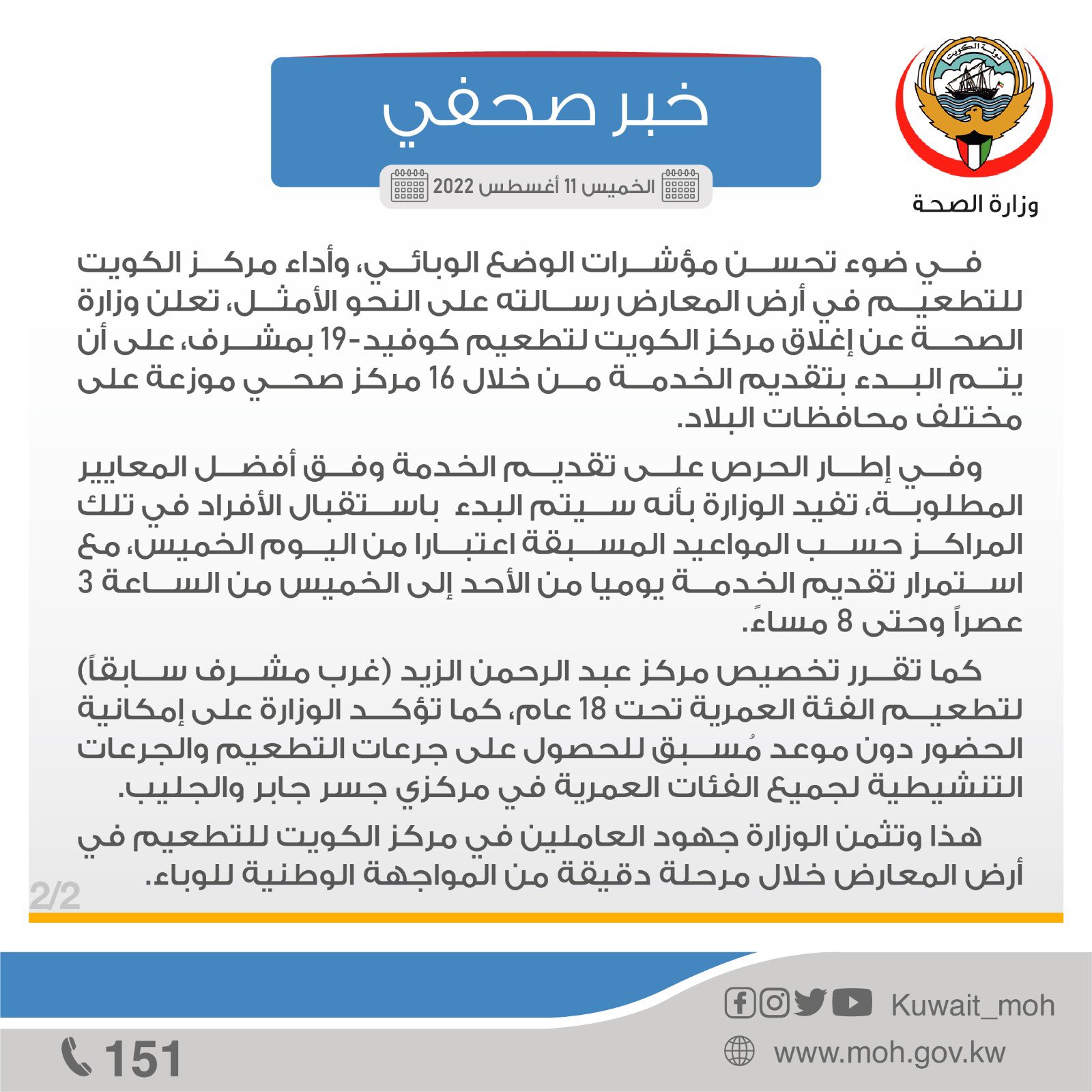 #kuwaitnews #indiakuwait #indianinQ8