Malli Pelli Pavitra Naresh Movie, Matthe Maduve Pavitra Lokesh
Witness the Magic of Love like Never Before
Days to Go for the ardent teaser of #MalliPelli – Telugu
#MattheMaduve – Kannada
RELEASING ON APRIL 13th
Directed by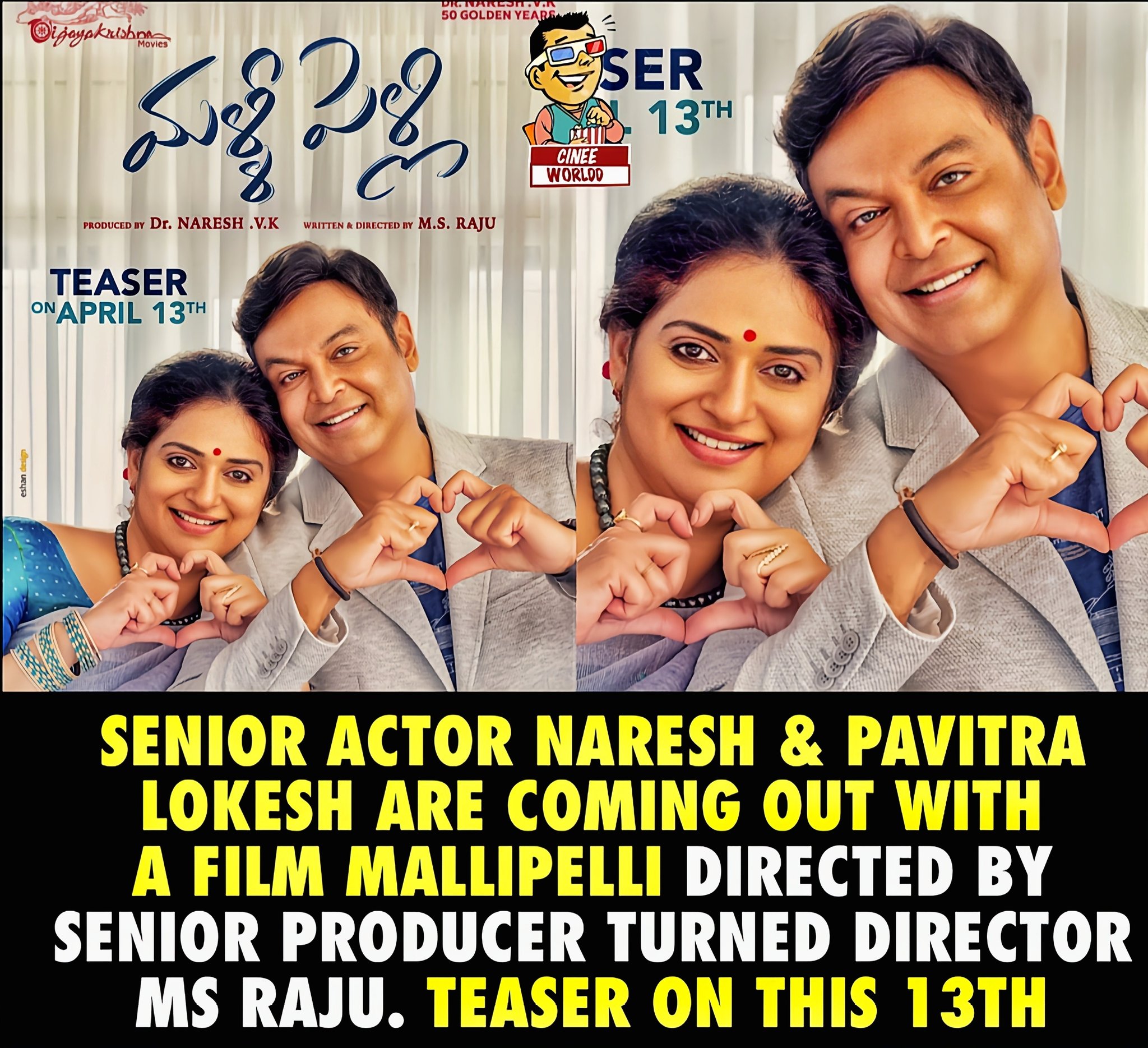 Pushpa 2 Movie | 'Pushpa 2' Update – 'Where's Pushpa?' | 'पुष्पा 2' अपडेट – 'कहां हैं पुष्पा?' | 'పుష్ప 2' అప్‌డేట్ – 'పుష్ప ఎక్కడ?'
Malli Pelli Pavitra Naresh Movie, Matthe Maduve Pavitra Lokesh
Rey Ela ఉన్నారు ఏంట్రా

పవిత్ర వదిన నరేష్ అన్నయ్య ఎక్కడ#PavitraLokesh fans #Orange special show pic.twitter.com/3UNKRKuOhz

— 🔥నా దేవుడు NTR అన్నయ్య ᴺᵀᴿ³⁰🔥 (@Ramujaintr) April 3, 2023
Supritha Hot Collections పడవలో సముద్ర అందాలను ఆస్వాదిస్తున్న సుప్రీత.. నీ అందాలు కూడా బాగున్నాయంటూ నెటిజన్స్ హల్ చల్?
Love blossoms when the right person strikes your heart Only Days to Go for #MalliPelli Teaser RELEASING ON APRIL 13th ing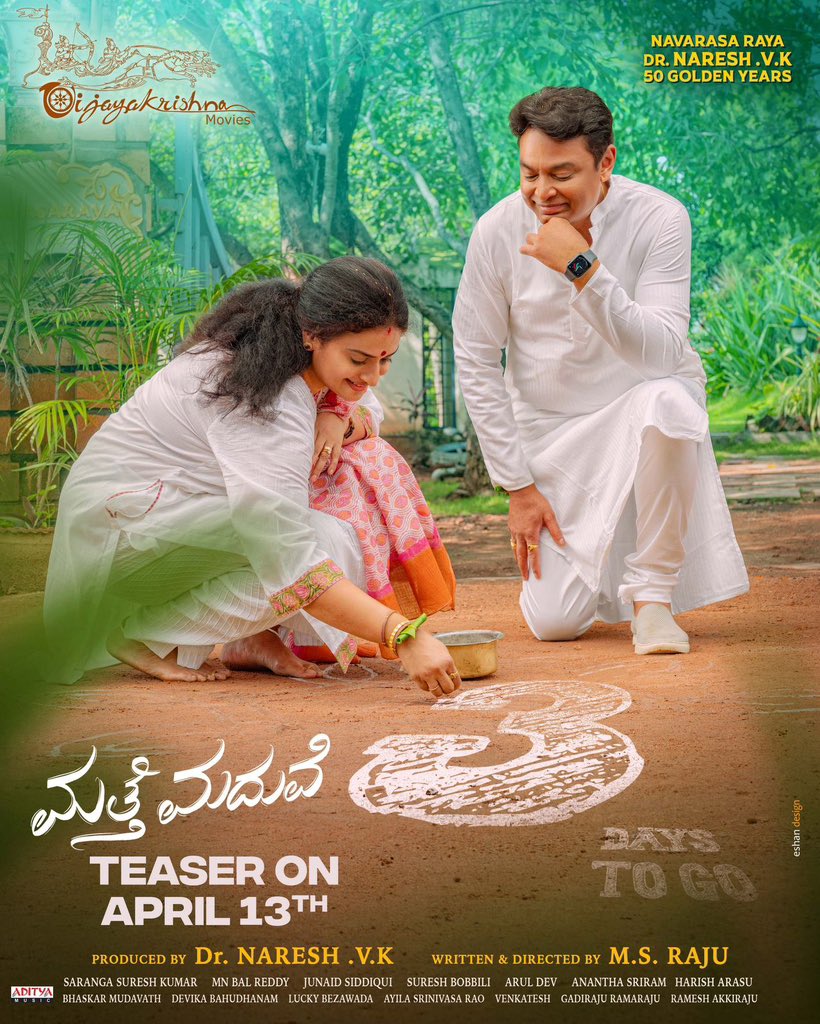 Naresh and Pavitra Lokesh's passionate romance has garnered media attention.
Naresh is a spry sixty-something, and currently, Pavitra is well into her forties. They have made the announcement that they are now a couple.
They played the leads in the movie "Malli Pelli" together, and Naresh also served as the film's producer.
The story of "Malli Pelli", directed by MS Raju, is, as the name suggests, about a second marriage between two adults.
The public is very interested in learning more about Naresh and Pavitra's love story.
Due to their popularity, he is asking for a large sum of money from OTT platforms in exchange for the right to stream.
Naresh hopes to close a handsome deal.
Sri Ram Navami Roja Family – స్పెషల్ అట్రాక్షన్‌గా రోజా కపుల్
---
Adipursh Movie Prabhas Latest Updates iiQ8 on Sri Ram Navami 2023 New Posters