How to Join MahaShivRatri 2023 Isha Yoga Center, Register Attend In-Person
MahaShivRatri
18 Feb 2023
Isha Yoga Center
Mahashivratri is one of the largest and most significant among the sacred festivals of India. The festival celebrates the Grace of Shiva, who is considered the Adi Guru or the First Guru from whom the Yogic tradition originates. The planetary positions on this night, which is also the darkest night of the year, are such that there is a powerful natural upsurge of energy in the human system. It is enormously beneficial for one's physical and spiritual wellbeing to stay awake and aware in a vertical posture throughout the night.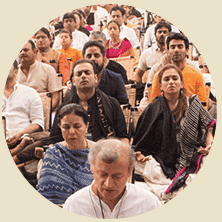 Attend In-Person
at Isha Yoga Center
An exuberant nightlong festival, Mahashivratri happens at the Isha Yoga Center, a powerful space for self-transformation.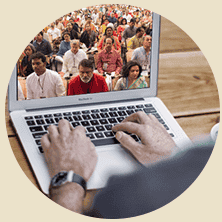 Live Webstream
on isha.sadhguru.org
Stay tuned to the performances of the night and participate in the meditations live, through our webstream.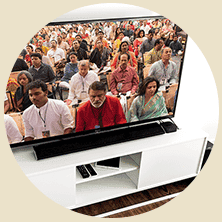 Television
Major TV channels in India
You can also watch the event live on television through our partners.
This year Mahashivratri 2023 will be ticketed and will be largely a meditative event. Book your seats in any category for an immersive spiritual experience.
Schedule
18 February 2023
6 PM – 6 AM IST
What is Rudraksha Diksha initiation, Sadhguru Isha Foundation
Venue
Isha Yoga Center,
Velliangiri Foothills,
Ishana Vihar Post,
Coimbatore 641 114, India
Contribute towards Mahashivratri activities and Annadanam (offering of food) to thousands of devotees during the auspicious time of Mahashivratri. Every donation, small or large, can make a big difference!
Watch this live stream in your language
What is Rudraksha, Frequently Asked Question about Rudraksha by Sadhguru
---
Rudraksha Diksha Initiation – Offered by Sadhguru
---