Essay, Drawing, Speech competitions in digital by Indian Embassy Kuwait, 74th Independence Day, iiQ8
---
On the Occasion of India's
74th Independence Day
August 15th, 2020
Embassy of India in Kuwait is organizing the following competitions in digital mode for Indian students in Kuwait –
1. Essay of maximum 500 words on the topic "Aatm Nirbhar Bharat" for students from 8th – 12th grades
2. Drawings / Paintings on patriotic theme for students up to grade 8.
3. Speech of maximum 5 minutes on the topic "Aatm Nirbhar Bharat" for all students.



All entries must be emailed to Embassy at " pic.kuwait@mea.gov.in " in digital format only before 13th August clearly mentioning the name of student, class, roll number, school and passport number.
---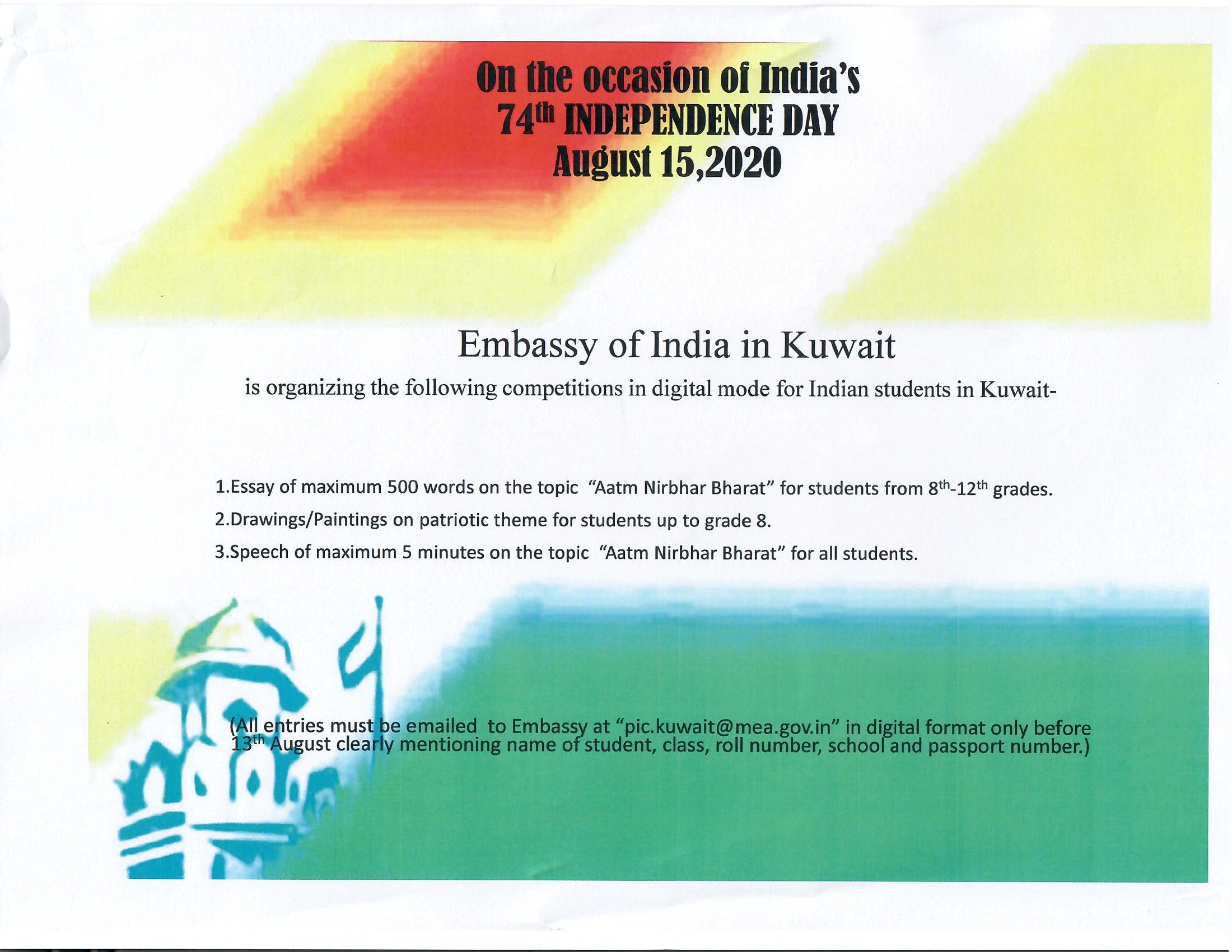 ---
— India in Kuwait (@indembkwt) August 6, 2020
---
Kuwait – India agrees to evacuate 1,000 Indians per day back to India, iiQ8
---
Ayodhya Ram Mandir Bhoomi Pujan LIVE | PM Modi | iiQ8
---
PM Narendra Modi addressing the foundation stone laying event in Ayodhya, iiQ8
PACI online appointment, Civil ID appointment
Mobile Civil ID – Digital Civil ID
MOH – Online Appointment
MOI, Ministry of Interior Book Appointment, iiQ8, Online appointment booking MOI