Register for future Employment Opportunities, Indian Government, iiQ8
Government of India is conducting skill mapping of overseas returning citizens through Vande Bharat Mission…
Skill India – SWADES – Skilled Workers Arrival Database for Employment Support
Register yourself for future employment opportunities
Please fill your SKILL CARD
Introduction : Government of India is conducting skill mapping of overseas returning citizens through Vande Bharat Mission. Collected information will be shared with Indian & foreign companies so that they can contact you directly if they need someone with your skills.
If you are interested, fill your SWADES Skill Card below..
Please abide by the quarantine rules and stay safe. Welcome back to India!
For more queries/support, call at 1800 123 9626 (Indian Toll Free Number)
Fill the form here at:
www.nsdcindia.org/swades
---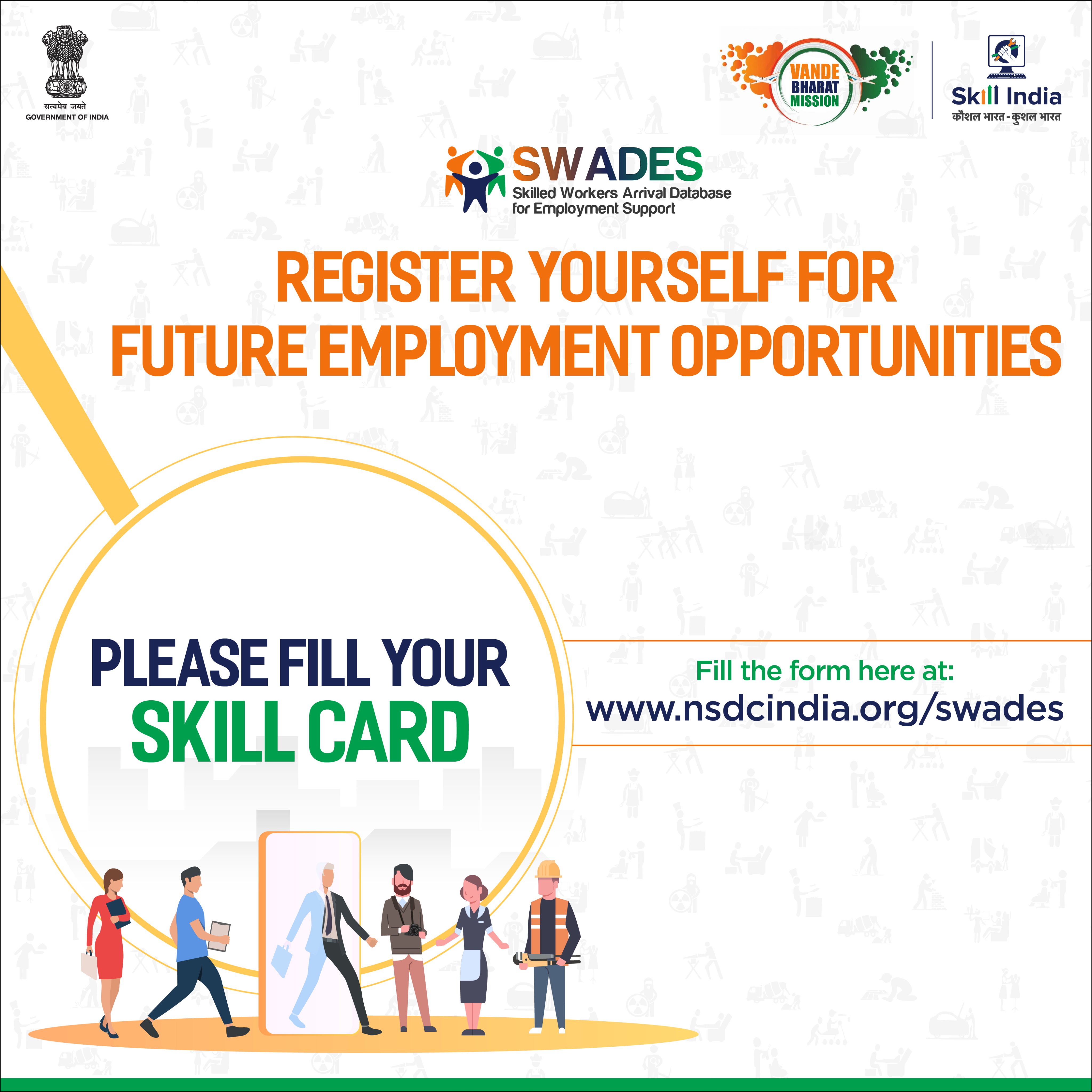 ---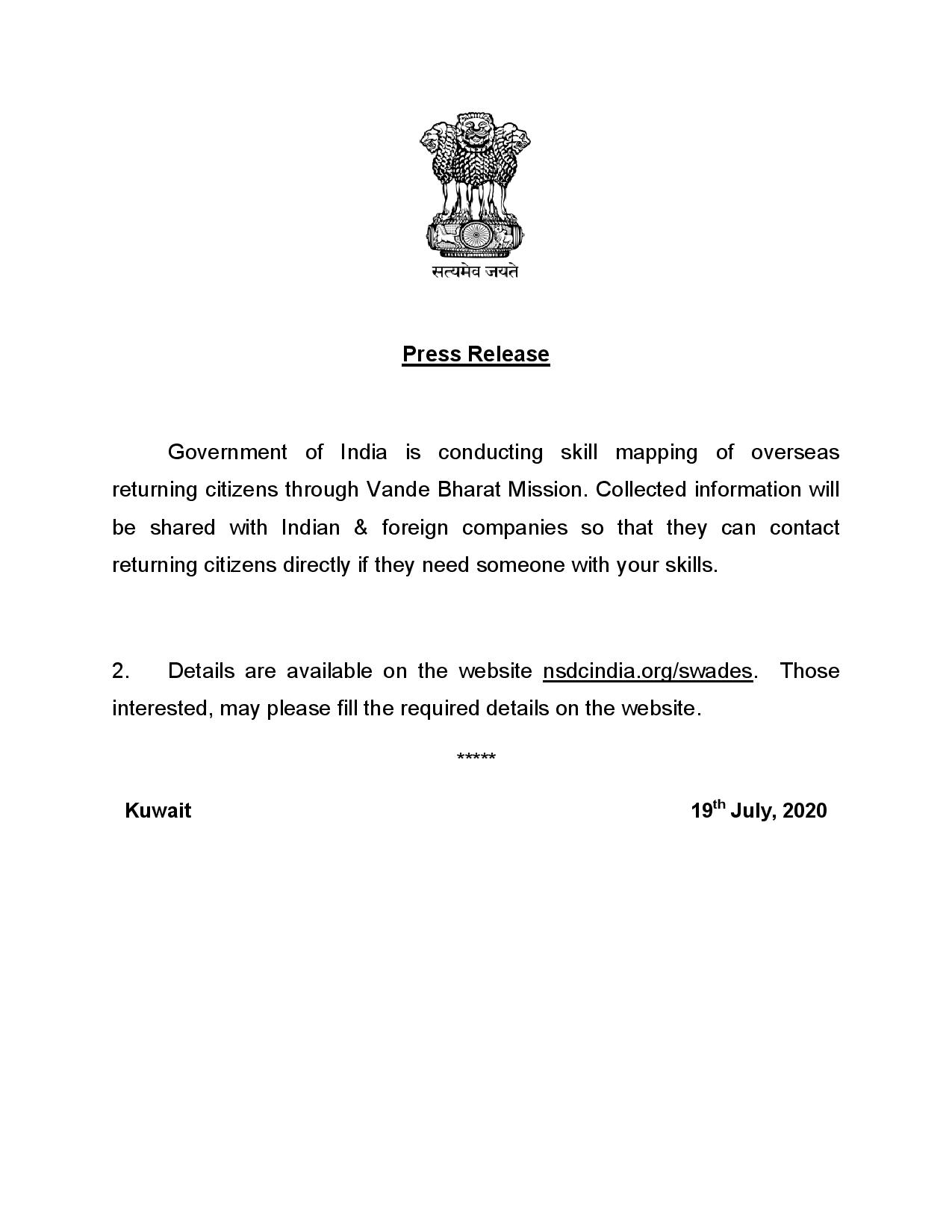 ---
PACI online appointment, Civil ID appointment
Mobile Civil ID – Digital Civil ID
---
India's Own Social Media Networking App 'Elyments', iiQ8
Flights and booking of air tickets on Go Air, IndiGo in Vande Bharat Mission, iiq8