Kuwait City, 9th May 2022:
Kuwait Vaccination Centers to work one shift only, iiQ8 MoH
The Ministry of Health, Kuwait announced working hours of the COVID-19 vaccination centers on its website for Mishref exhibition grounds and the Jleeb Youth Center from Sunday to Thursday 3:00 PM to 8:00 PM.
Working hours at the vaccination center at Jaber Bridge will be from Sunday to Thursday from 4:00 PM to 9:00 PM.
Working hours in health care centers will be from 3:00 PM 9:00 PM, in Sheikha Fattouh Al-Salman health centers in the Sharq region and in the Siddiq, Omariya, Al-Masayel and Al-Naeem centers.
وزارة الصحة – الكويت –
@KUWAIT_MOH
مواعيد العمل في مراكز ومواقع تطعيم كوفيد-19.
Working hours of COVID-19 vaccination centers and sites.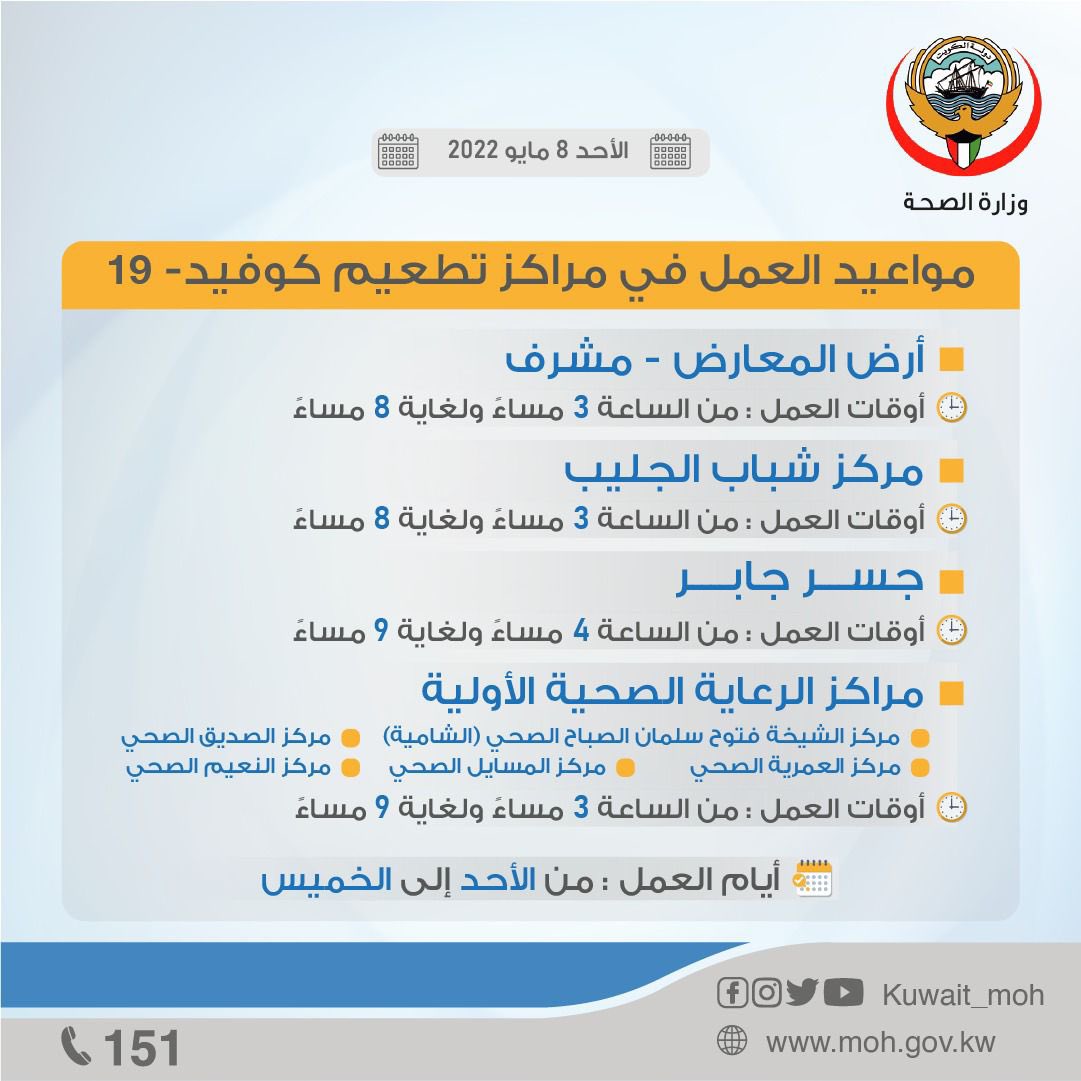 Kuwait International Fairground in Mishref: 3 PM to 8 PM
Jleeb Youth Center: 3 PM to 8 PM
Jaber Causeway: 4 PM to 9 PM
Primary healthcare centers: 3 PM to 9 PM